Garage kit versus a custom garage – What's the difference?
What's the difference between a garage kit (from a big box store) and a custom garage? Before we can answer this question we need to understand what a garage kit is and what a custom garage entails.
What is a garage kit?
A garage kit is simply an all-in-one pre-designed garage package that cannot be customized. Garage kits are initially convenient and come with a basic set of plans. The modern garage kit definitely has its place but that is basically where the usefulness of garage kits ends. Learn more about the garage kits below.
What is a custom garage?
A custom garage is a garage that can be fully customized according to the location it is being placed as well as any of the finishes and features. Learn more about custom garages below.
Introduction
There are many differences when it comes to garage kits vs custom garages. All garages are not built the same and should not be treated as such. Some of the biggest differences between garage kits vs custom garages include: custom design, site specific building, features and finishes, and overall ease of building.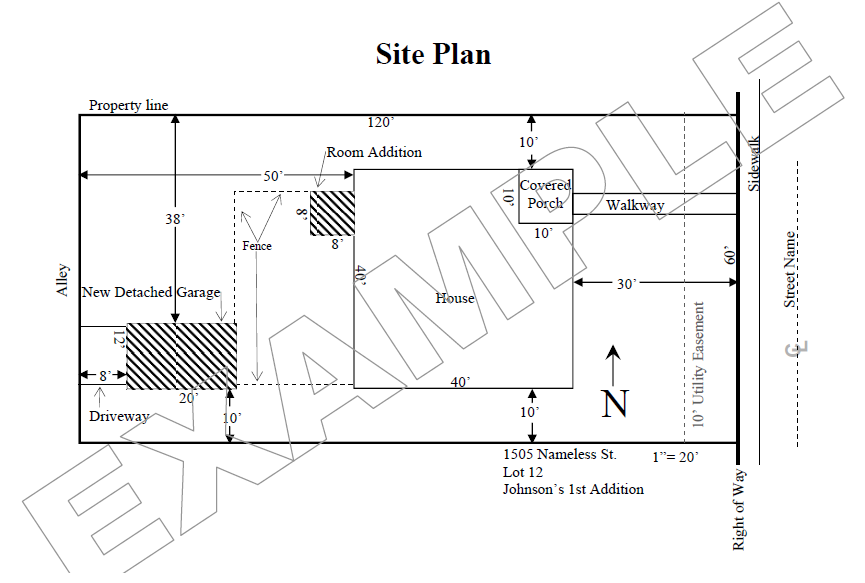 Custom Design and Engineering
Garage kits are convenient because they already come with a basic set of construction plans. However many people are confused when they still have to pay their contractor/architect to draft up additional plans to fill in the gaps for where the drawings left off. To be specific if you are looking to build a new garage in Marion county, Indianapolis you will definitely need a site plan for your garage. Site plans DO NOT come with your garage kit plans and are custom to each property in Indianapolis. In addition to a site plan, oftentimes garages kits are engineered for only certain regions of the united states. For example your garage kit may only be suitable for southern regions because the trusses that come in the garage kit package are not engineered to support the snow loads of northern regions like Indiana, Ohio, Illinois and/or Michigan. If this is the case you will have to order new trusses and this could be time consuming and costly. If you are working with a reputable garage builder in Indianapolis they will likely want to both design and build the garage. Using a reputable garage builder will ensure you have a properly engineered custom garage with all of the required construction drawings to pass permitting and save both time and money.
Site Specific Building
When looking at building a new garage in Indianapolis you should consider where on your property will you place the new garage. For example will the garage be placed where there is a hill or will it be placed on flat ground. This matters because if you are building your garage on a large hill or even a small hill you will likely need to go with a traditional foundation and footer vs a monolithic slab. This is because you will likely need elevated concrete walls around the garage to compensate for the uneven terrain that the garage is sitting on. With a garage kit you are limited most often to a monolithic slab. Garage kits assume you are building flat ground and in doing so they send you a specific amount of materials that will not consider the fact that each situation is unique. Having a monolithic slab in some situations will prove to be disastrous especially when trying to grade your yard to optimize the flow of rain around your new garage. With a custom garage you have the ability to build a foundation that is better suited for your site and this will in-turn allow your building to last longer.
Features and Finishes
Garage kits do not lend themselves to the ability to be easily customized for better features and benefits. Adding doors or custom trusses for storage to elevate the functionality of your garage is nearly impossible with a garage kit unless you find a design with everything that you wat.. Once you receive your garage kit plans, they are pretty much set in stone unless you want to pay an architect to redesign your garage to accommodate your new features. With custom garages you have the ability to customize your garage with as many features as you may need or want. Features may include: custom garage layout, attic trusses for storage, 4-ft roll up service door, insulated walls and doors, possible garage storage, climate control and much more.
Overall Ease of Building
Garage kits are supposed to make the process of buying and building your garage easier. However this is not the case when you dive deeper into the construction process. Garage kits can be misleading in regards to price and can also be a headache for both you as the customer and also the contractor that you hire to build it. Garage kits come with a specific quantity of each piece of material that is needed to build your garage kit. Having been in construction for over 25+ years, construction is not a perfect science. You will want to account for waste and scrap material which is not included in your garage kit. This will cause you to have to go back out after your garage kit has been delivered and purchase more material. When the big box store sends you your garage kit they will most likely deliver everything at once. This will make it almost impossible to go through to count and inspect each item for quality. There are a few issues that come up at this point. Having all of your materials onsite at once will make it hard on your contractor because they will have a hard time working around all of the material onsite and then also you will need to keep your materials protected from the elements. If some of your lumber that was delivered in your garage kit package shows up warped or damaged you will have to go back out to the garage kit supplier and try to exchange the items that showed up wrong.
With a custom garage and working with a reputable garage builder we often work on a just-in time delivery system. Which means materials only are delivered 1-2 weeks before they are ready to be installed. Also your builder will likely hand select all of their material so that they can ensure you are getting a quality garage that is built to last. Custom garages often save time, money and headaches that could have been prevented.
Conclusion
We hope we've answered your questions surrounding the difference between a garage kit and custom garage. Cliff's Construction has years of experience and knowledge in garage building and we do recommend a custom garage over a garage kit. The benefits of a custom garage make it an easy decision. If you are considering building a garage, feel free to reach out to us.
Get a Quote from Cliffs Construction on Your Custom Garage